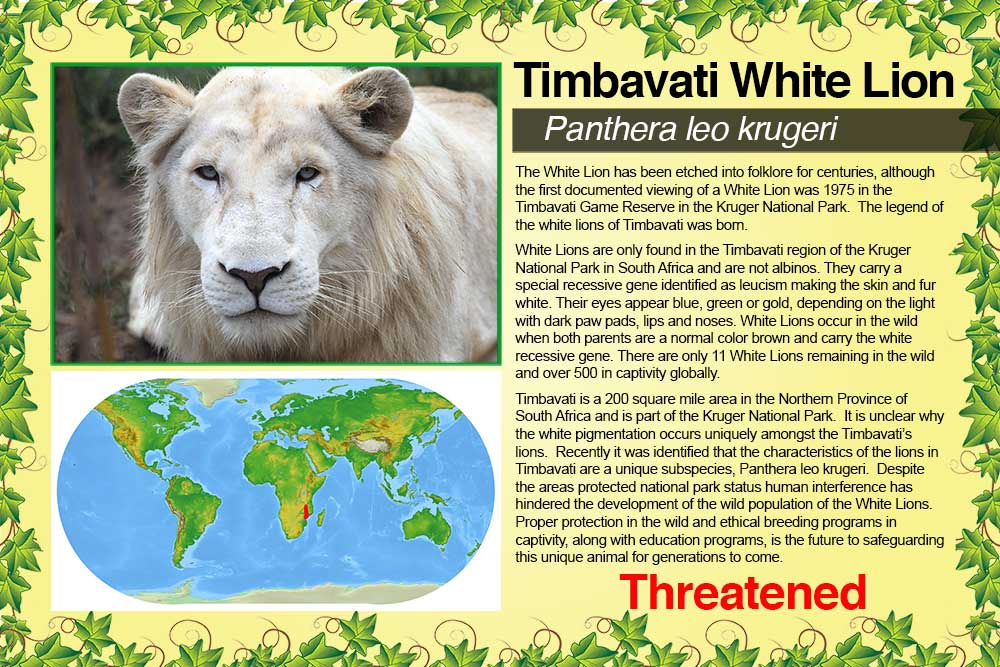 This is Michael, a young and beautiful male Timbavati White Lion who's from South Africa. Michael arrived at Tiger World from a Ukutula, conservation center in Africa. Michael spent the customary time in quarantine but is now on display for the world to see in his state-of-the-art interactive habitat, Timbavati Falls.
White Lions are only native to an area in South Africa's Kruger National Park. White Lions are not albino. They represent a unique condition called leucism; where a recessive gene causes a loss of pigmentation in the skin and fur, but not the lips, eyes, or paw pads.
Click on the following links to learn more about Tiger World's newest family member, Michael the White Lion.